[ad_1]

<!–
You are using an outdated browser. Please upgrade your browser or activate Google Chrome Frame to improve your experience.
Follow Us
Here's more proof that ad-supported streaming doesn't
support anything. According the IFPI,
total global recorded music revenue in 2014
was $14.824 billion. Of that, total
ad-supported streaming revenue was just $617 million,
or 4.2%.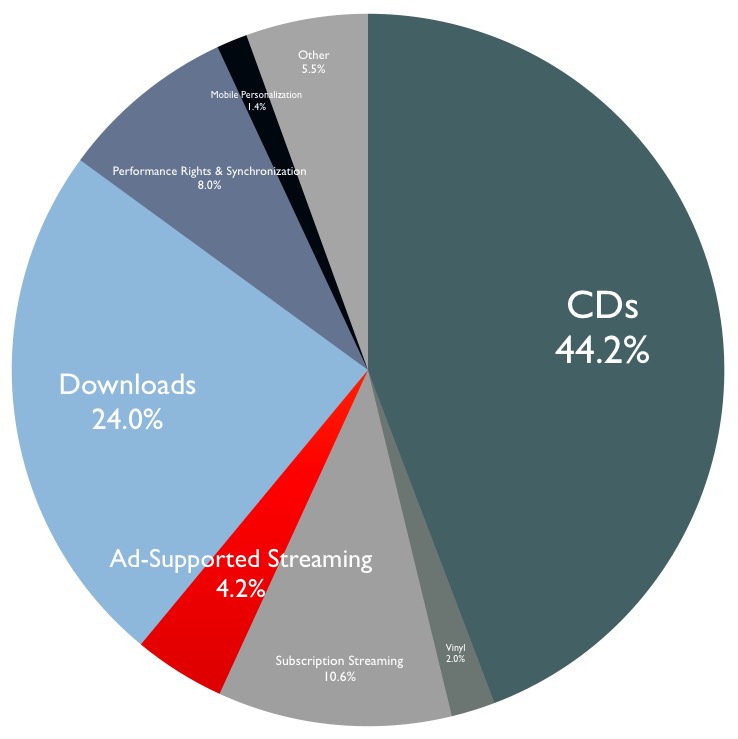 Source: IFPI, Digital Music Report 2015.
Comments (0)

window.NREUM||(NREUM={});NREUM.info={"beacon":"bam.nr-data.net","licenseKey":"a1c8c3afa3″,"applicationID":"3366246″,"transactionName":"MVIEMREHWBIAAUBeXggYJwYXD1kPThFdWVYKUg==","queueTime":0,"applicationTime":327,"atts":"HRUHR1kdSxw=","errorBeacon":"bam.nr-data.net","agent":"js-agent.newrelic.com/nr-632.min.js"}
[ad_2]

Source link